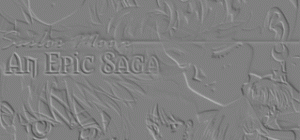 Welcome to Project:Phoenix!
Last Site Update: 2009/09/14
We've got plans even awesomer than the last ones. They're so awesome, in fact, that I can't tell you what they are! Codename: Project Phoenix

URL:
http://www.cursedtower.com...

Project Status:
Project:Phoenix is always seeking texture artists!


| | |
| --- | --- |
| Programming-0% | Design-100% |



Software Check:
Version 09.09.14a (Build 1) Let's try this again. I know you guys are getting impatient. *hugs*

Features of Expected Public Release:
All OS's. MP3s by DarkLightMusic.

Active Team Check:
1 Programmer: Myself
1 Musician: The Mage
2 Idea People: Myself, The Mage

Author's Note

(third revision)


We here at Project : Phoenix are trying to help expand cult classic anime's influence in North America by creating an arcade action RPG out of it.